Jayalakshmi, mother of S. Dhilipkumar of 12E.
PSG Sarvajana HSS has good infrastructure. The school premises are very clean. Teachers are very friendly and teaching excellently. The inborn talents of students are identified and respected. Their extracurricular activities are appreciated. Discipline of the wards is the first priority. Online classes are conducted regularly which are very useful for the students to continue their studies even in this pandemic situation.
M. S. Madhusudhanan, father of .M.S. Adarsh, 12E
My son has been a part of PSG Sarvajana HSS from class 6 onwards. This school encourages every child to participate in co-curricular activities in addition to giving equal importance to academic development. I express my sincere thanks to teachers for giving excellent care, guidance and support. I really feel proud to state that my first son by name M. S. Harish also studied in this prestigious institution.
Murugesan, F/o M. Yoshna of 11 E
The atmosphere of PSG Sarvajana HSS is very pleasant and conducive to learning. The teachers are highly supportive and encouraging. Their effort during online classes is greatly appreciable. The school has helped in developing my daughter's talents and various skills not only academically but also in other activities. I am very pleased with my daughter's progress.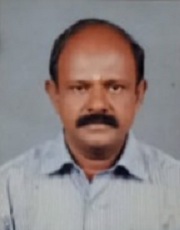 Theyakarajan, father of T. K. Ashwin of 11 B
PSG Sarvajana HSS is one of the best schools in Coimbatore. It has a vast library with thousands of books that are accessed by the students. I appreciate the effort put in to motivate the students to learn new concepts and spend their time fruitfully even during lockdown. I would like to thank the entire team of teachers who have been working with great effort.
Amala, mother of K. Abishek – 8D
I am very satisfied with the coaching given by the teachers in all the subjects. I personally request you to provide coaching in cricket and also arrange transport facilities.
Thangaraj. Father of T. Vishal 9E
PSG Sarvajana Hr. Sec. School is an excellent educational institution. The school has a well equipped library which helps in enriching the students' knowledge. Even in this pandemic period, teachers are teaching in their best possible manner. It is really appreciable. They guide the students and mould them properly for their success. May the school be bestowed with continuing success.
Dinesh, Father of D. Kavinaya – 9F
PSG Sarvajana Hr.Sec. School is the best educational institution because of various reasons. First of all the school is situated on the main road and it enables the students from different parts of the town to gain access easily. The school gives importance to discipline and moral values in addition to academic and co-curricular activities.
I feel very happy for having selected this school as a centre of learning for my daughter and I am sure that the staff members would continue their dedicated work in the forthcoming years also.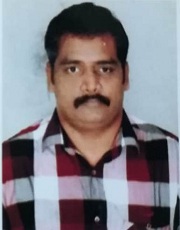 Selvaraj, Father of S. Harini – 10F
My daughter has been studying in this school for the past five years. This school is well known for its educational standards, infrastructure and for enforcing discipline. The experienced teachers in this school make the learning process easy and enjoyable. Sports activities conducted in this school boost up my daughter's self confidence. Training given in NSS, NCC etc., also helps the students to excel not only in school but also in the society.
Uma Maheswari, (Mother of B. Vishnupriyan 9A)
As a parent of B. Vishnupriyan – 9A, I would like to record the following observations about the school and the teachers. PSG Sarvajana Hr. Sec. School (established in 1924) has a unique feature. For Rabindranath Tagore visited the school and rendered "Jana Gana Mana" in the school meeting. Later on it was proclaimed as the National Anthem.
Well equipped laboratories, library, auditorium, spacious classroom are all its additional features. The school strikes a balance between academic and co-curricular activities. Online classes are being held regularly even during COVID-19 onslaught. Coaching given in sports and games has enabled the students to bag many prizes. It is noteworthy that even during the terminal holidays NSS and Guides programs are all planned in order to involve the students in social service. Planting saplings, cleaning the school campus are all carried out in this camp. Above all, the students are guided by the teachers and Road Safety Patrol unit to cross the road and also to use the SKYWALK built across the road. To sum up PSG Sarvajana Hr. Sec. School is a topnotch educational institution.
Nageshwari, mother of K. Anu 10D
PSG Sarvajana Hr. Sec. School has many special features – a big library, playground and well equipped laboratories. It has a special feature of the installation of solar panel unit to generate electricity.
A few words about the teachers
They take good care of students. Even in the pandemic period they are conducting online classes and also periodical tests. They not only motivated the children to take up the National Talent Search Examination (NTS) but also gave coaching for the same. In short, I am filled with pride to know that my daughter is studying in this prestigious institution which is nearing the centenary year celebrations shortly.